Our vision
Resources powering a clean world
Exxaro Resources Limited (Exxaro, the company or the group) is a South Africa-based diversified resources company with a robust coal business and acquisitive growth prospects in minerals and energy solutions.
Our purpose, powering better lives in Africa and beyond, drives our ambition to provide resources (beyond just commodities) critical to a low-carbon world.
Our Sustainable Growth and Impact strategy ("Strategy") enables us to deliver on our purpose and vision. Our success lies in the strength of our culture and values.
Through our Strategy, we aim to strengthen our resilience and ensure we deliver sustainable stakeholder value through a robust business portfolio in a low-carbon economy.
INTEGRATED THINKING
Exxaro believes in sustainable value creation, enabled through carefully considering the relationship among the resources we use and affect, and potential trade-offs inherent in strategic decision-making. We have integrated the six capitals into our business model and strategy, and continuously strive to positively contribute to and negate any adverse impact on these capitals.
OUR SUSTAINABILITY FRAMEWORK
Exxaro voluntarily endorses the United Nations (UN) 17 Sustainable Development Goals (SDGs). We also participate in the National Business Initiative (NBI) in South Africa to align the 17 SDGs with the country's National Development Plan and implement leading practices to uphold the most material SDGs so that our business leaves a lasting positive impact.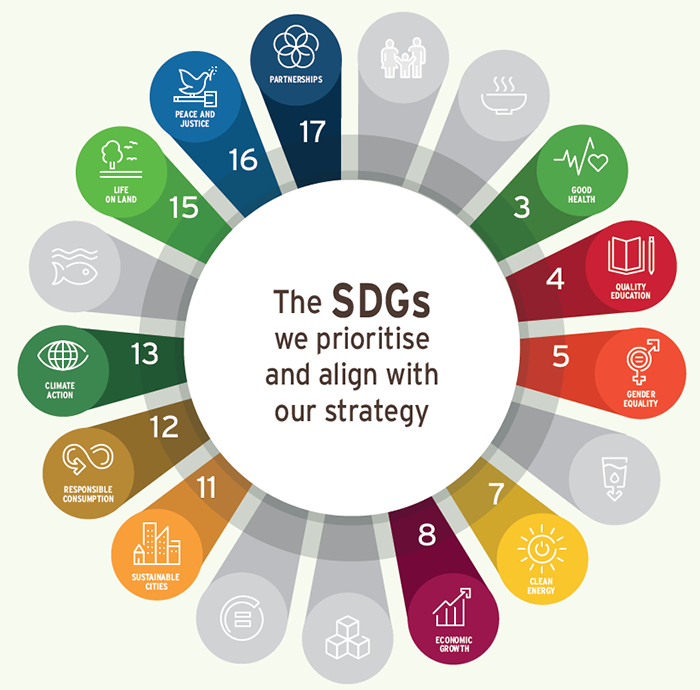 We are committed to transparent reporting and publish an annual reporting suite detailing our performance
Reporting suite
These reports are available online and should be read together for a complete understanding of Exxaro's business and its performance.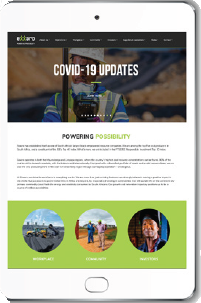 CONNECT WITH US
We encourage and welcome feedback on our reporting suite from our stakeholders. Please send any comments or suggestions to:
Malusi Buthelezi
Manager: Integrated reporting and ESG
Tel: +27 12 307 3174
Mobile: +27 83 460 3723
Email: Malusi.Buthelezi@exxaro.com

Disclaimer: Photographs of people without masks were either taken pre-COVID-19 or in full compliance with health and safety protocols. With thanks to Stefanie De Beer, Line of Sight Photography, for Cennergi's windfarm photographs, and all contributors who supplied the photographs used in our reporting suite.