Our material matters
Our material matters reflect those risks and opportunities that impact our ability to deliver sustainable value creation and preservation. These matters are reflective of our context, constraints, strategy and stakeholders, and act as a guide to our integrated reporting.
DETERMINING MATERIALITY
We determine these matters through a detailed materiality determination process. We enhanced our materiality process this year by applying a double materiality lens. The approach considers our impact on society and the environment as well as those matters that impact our ability to create and preserve value over time. These material matters have been prioritised and grouped into themes that link to the resources we use and affect.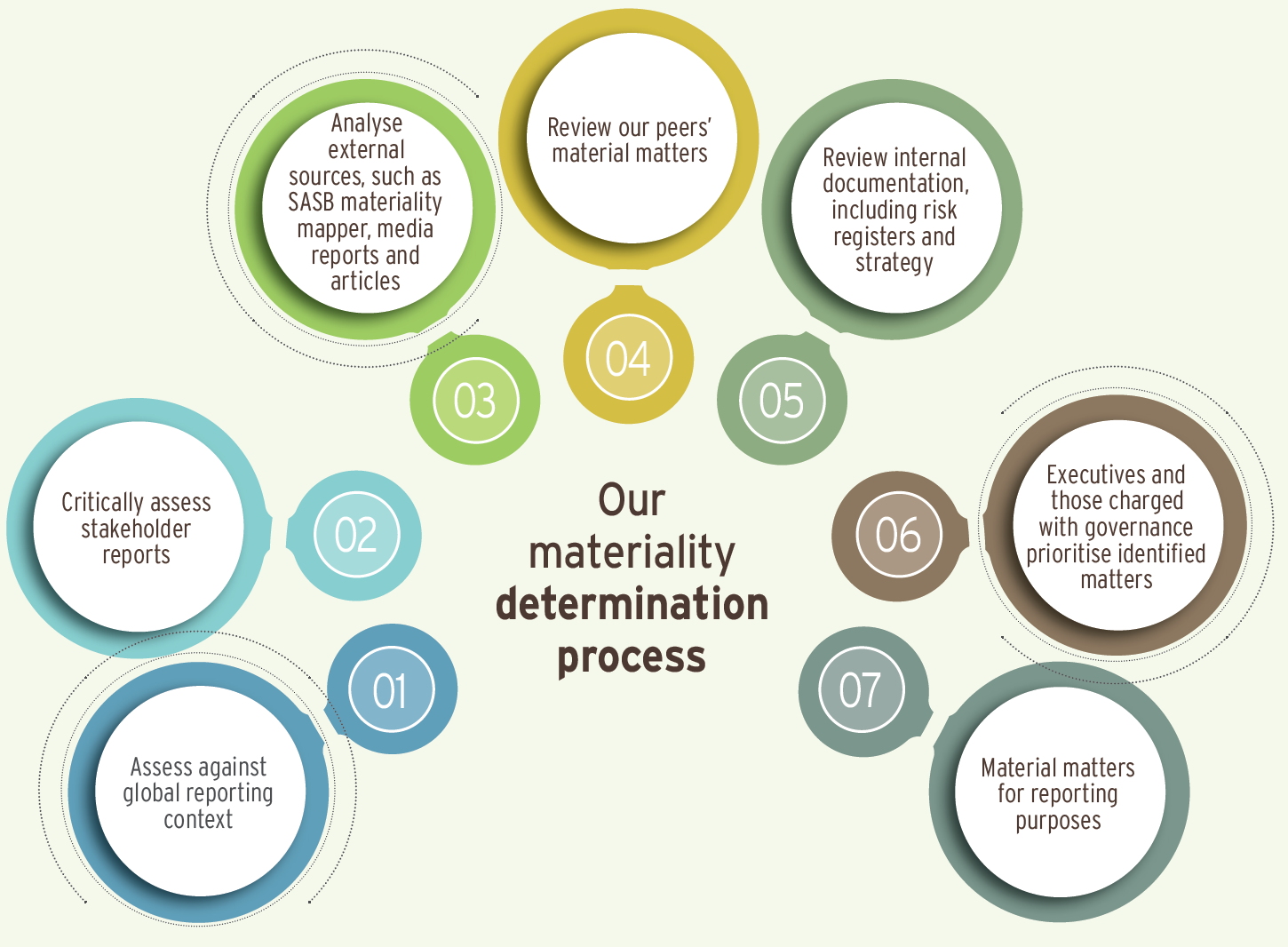 Materiality matrix
Our materiality determination process identified 17 material matters, grouped into five broad themes. These are shown in the matrix that follows, reflecting their impact on Exxaro, and Exxaro's impact on society and the environment.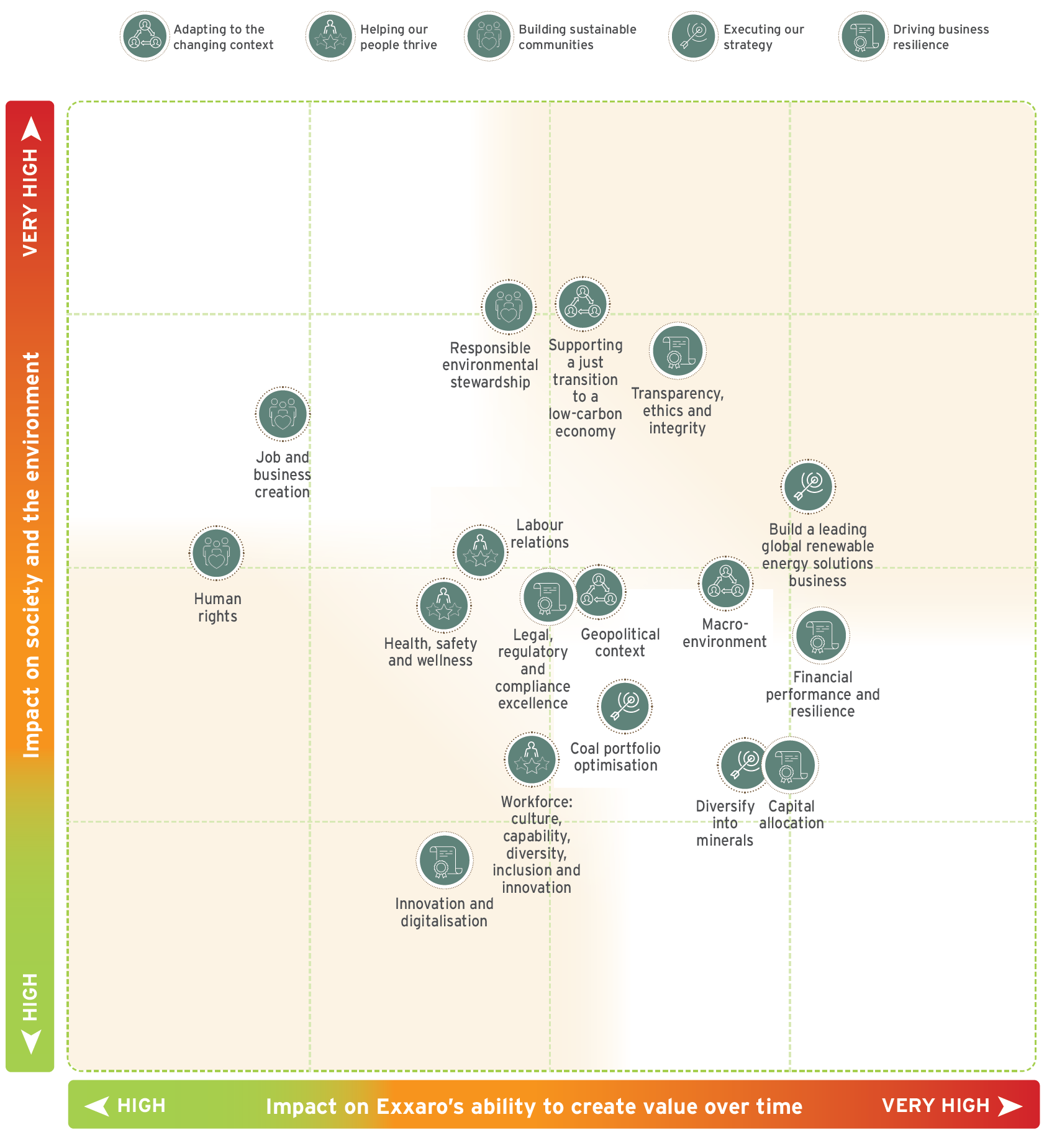 OUR MATERIAL THEMES