Investment committee report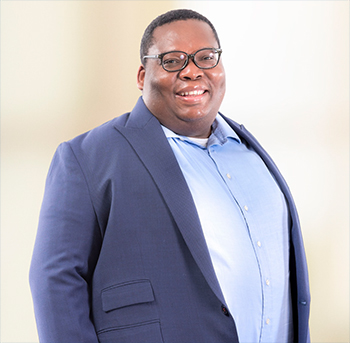 Dear shareholders, I am pleased to present the investment committee report for the year ended 31 December 2018.
Purpose
This committee was created in the second half of 2018 due to a specific need identified by the board. It has an independent role and makes recommendations to the board by monitoring and reporting on material acquisitions, mergers/investments, or disposal opportunities and ongoing material transactions and related matters in the scope of Exxaro's business of tomorrow. Investments that relate to coal operations and materials of the future are not reviewed by this committee.
Its role is to review the strategic fit, risk appetite as well as financial, technical and legal due diligences for major investments in the scope of Exxaro's business of tomorrow. It also ensures that all Exxaro's governance processes are adhered to at all times and that approved hurdle rates, set from time to time, are met before any funds are committed. In line with the company's delegation-of-authority policy and framework (as approved by the board from time to time), an investment opportunity must first be presented to the committee, where a detailed review is conducted in line with investment criteria approved by the board. Metrics for decisions by the board and the committee are presented and approved by the board to guide the committee in making an informed decision. Once the committee is satisfied that all investment criteria have been met, it recommends the opportunity for final approval to the board.
It acts as the delegated committee of the board on capital investments in the scope of Exxaro's business of tomorrow. It does not assume the functions of management, which remain the responsibility of executive directors, prescribed officers and other members of senior management, nor does it assume accountability for functions performed by other committees of the board. In carrying out its duties, it has due regard to King IV principles and recommended practices.
This committee also oversees the business-of-tomorrow steering committee (a management committee), which is required to report on its portfolio to this committee quarterly.
Composition
Members of the committee are appointed by the board, on recommendation of the remuneration and nomination committee. The board ensures there is a balanced blend of skills and experience to enable the committee to discharge its functions and will consider the need for ad hoc invitees with the necessary technical experience to assist members in their technical deliberations. Therefore, the committee may, in executing its responsibilities, co-opt third-party advisers to assist members in their deliberations and decisions.
The committee at all times consisted of five independent non-executive directors for the review period. In addition, the chief executive officer, finance director, general manager: business of tomorrow are permanent invitees to meetings.
Meetings
Since formation in the second half of 2018, two meetings were held, one being a special meeting. Attendance of 100% illustrates high levels of engagement by our committee members.
Mr MJ Moffett
Independent non-executive director
100%
Mr LI Mophatlane
Independent non-executive director and chairman
100%
Mr EJ Myburgh
Independent non-executive director
100%
Mr V Nkonyeni
Independent non-executive director
100%
Mr PCCH Snyders
Independent non-executive director
100%
2018 in overview
Key issues that received attention during the year:
Extensive deliberation on the purpose and scope of the committee
Determination of an effective, efficient and structured governance process, where:

Initial value propositions (IVPs) are considered by the business-of-tomorrow steering committee to assess first-stage opportunity prioritisation and approve IVPs to progress as viable opportunities to value proposition
Second-stage evaluation of value propositions and business case provides further levels of market and opportunity analysis to support initial investment decision
After finalising business case and due diligences, the proposal is referred for deliberation and recommendation for funding to this committee. Specific funding governance has been adopted and all choices are guided by approved investment metrics

Continued monitoring of investment terms, implementation and tracking of investments
Consideration of various value propositions, including each overarching strategy and strategic entry point, as well as propositions for industrial energy-efficiency analytics technologies, aquiculture and agriculture digital exchange.
Key performance indicators
Key performance indicators 2019
Track Exxaro's business-of-tomorrow investment portfolio and achievement of milestones
Approve a risk appetite for these investments in line with the group risk appetite
Recommend investment decisions to the board, in line with Exxaro strategy
Review the risk profile of the business-of-tomorrow function, risk profile of proposed investments and risk profile of operations such as Aquicure
Conclusion
The committee, in carrying out its duties, has due regard to the principles and recommended practices of King IV. It is satisfied it has considered and discharged its responsibilities line with its terms of reference.
On behalf of the committee
Mr LI Mophatlane
Chairman
Pretoria
24 April 2019