Remuneration and nomination committee report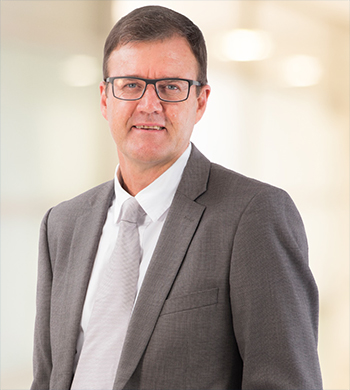 Dear shareholders, I am pleased to present the remuneration and nomination committee report for the year ended 31 December 2018. The full remuneration policy and implementation report appears in our supplementary report online.
Purpose
This committee enables the board to effectively discharge its duties in relation to the group's remuneration and nomination aspects. It provides independent and objective oversight that will:
Assist the board in ensuring that the group remunerates fairly, responsibly and transparently to promote the achievement of strategic objectives and positive outcomes in the short, medium and long term, as all performance conditions inevitably have an impact on the company's financial results and should lead to sustainable long-term value creation.
Make recommendations to the board to ensure that:

The board and its committees have the appropriate structure, size and composition to execute their duties effectively based on the factors listed in King IV
Directors are appointed through a formal and transparent process for nominating, electing and appointing executive and non-executive directors to fill vacancies as these arise
Induction and ongoing training and development of directors take place
Formal succession plans for the board, including executive directors, are in place
The performance of the board, its committees and individual members is regularly evaluated

Exxaro's performance and progress against its social and labour plans are monitored.
The committee does not assume the functions of management, which remain the responsibility of executive directors, prescribed officers and other members of senior management, nor does it assume accountability for functions performed by other committees of the board.
Composition
The board ensures that members of this committee have a suitably balanced blend of skills and experience to enable the committee to discharge its functions.
For the review period, the committee comprised a majority of independent non-executive directors. Attendees include the chief executive officer, finance director, executive head: human resources (HR) and other individuals with specific skills and expertise to assist members in their deliberations.
Meetings
Mr EJ Myburgh
Independent non-executive director and chairman
100%
Ms GJ Fraser-Moleketi
Lead independent non-executive director
100%
Mr VZ Mntambo
Non-executive director
100%
Mr J van Rooyen
Independent non-executive director
100%
Dr CJ Fauconnier*
Former independent non-executive director and chairman
100%
Dr D Konar*
Former independent non-executive director
50%
2018 In overview
Chief executive officer (CEO) performance summary
Mxolisi Mgojo
Operational excellence
25
Stretch targets
Demonstrated stretching controllable drivers
4.00
R/tonne/product group measured versus stretch budget
Budget not achieved
3.00
Cash flow against budget
15% improvement on budget
5.00
Sustainability
10
LTIFR improvement
Actual achievement worse than target
2.00
JSE SRI rating
No material findings on assurance report
4.00
Improve portfolio
10
Improvement in HEPS against peers
Improvement 4% better than peers
5.00
Value and fit of growth portfolio
Growth portfolio aligned with vision and strategy
4.00
Corporate citizenship
10
King IV (ethics and activities)
Ethics actively and frequently encouraged and acted on
4.00
Exxaro brand
5
Perception of the Exxaro brand among stakeholders
Perception well managed with frequent interactions
4.00
Compelling strategy
20
Develop and implement a long-term strategy that will support the Exxaro vision
Developed, approved and communicated vision and strategyImplementation tracked and reported
3.00
Leadership and people
20
Progress against employment equity plan
Acceptable plan, 5% improvement against plan
4.00
Preferential procurement
5% better than 2014 mining charter targets
4.00
Employer of choice
5% better than planned
4.00
Performance rating
100
3.66
Finance director (FD) performance summary
Riaan Koppeschaar
Vision and strategy
30
Group finance aligned with Exxaro strategy
Actively leading formulation, finalisation, approval, communication and implementation
3.00
Sufficient funding for growth, compliance with loan covenants
Net debt 150% covered by term facilities and interest cover >8
5.00
Sustainability
15
Effective combined assurance framework, risk-based and with sufficient cover
Methodology established, communicated and risks managed at committee level
4.00
Audit findings resolved
Not all findings resolved
1.00
Reputation (Exxaro brand)
5
Positive contribution to the image of the company
Plays major role in improving image and perception survey
4.00
Leadership and people
25
Talent management fast-tracking and performance management of own employees
Talent benchmark defined. Performance tracked and measured
3.00
Achievement of 2014 mining charter targets
+15% better than 2014 mining charter targets
5.00
Capital process roll out in Exxaro and capital projects meet targets
Process defined and sufficient controls established
3.00
Culture initiative and implementation
5
Roll out of culture themes and associated implementation
80% of plan implemented
3.00
Improvement portfolio
5
Achieve own cost budget, including labour-cost reduction
Target achieved
3.00
Operational excellence
10
Effective financial, management reporting and budgeting process
Accurate, on time, with no uncontrollable delays
3.00
Corporate citizenship
5
R235 million savings from strategic sourcing, business unit supply chain management and capital buying
+5% above target
4.00
Performance rating
100
3.66
Other key issues that received attention during the year:
Preparation of an amended skills and experience matrix to be used for future board and committee succession planning, which includes the new strategic focus of the company
Retirement of three non-executive directors, as well as directors resigning post-unwinding the BEE transaction, followed by appointing new non-executive and independent directors to the board, including this committee, on recommendations from the nomination committee
The annual remuneration review of non-executive directors, CEO, FD and group company secretary
Management share scheme: long-term incentive and deferred bonus plan general offer and vesting
Approving the revised line-of-sight incentive scheme for implementation. This has resulted in a significant decline in absenteeism and created positive competition
Overseeing the status of attracting and retaining talent in the company
Tracking and monitoring the HR and payroll-related internal and external audit findings.
Key performance indicators
The table below shows the average rating for each KPI. A rating of 1 to 4 was used where 1 is the lowest score:
Ensure Black Economic Empowerment consequences are appropriately managed for both executive directors and others
3.00
Review metrics for annual bonus to ensure they are aligned with Exxaro's strategy
3.67
Consider effectiveness of current remuneration advisers and whether we need to change
3.00
Review incentive plans to confirm they are having the desired impact
3.67
Review skills set on board, and address, taking account of representivity and independence
3.67
Ensure human resources policies, relationships with business and stakeholders is fair, consistent and sustainable
3.67
Remuneration committee summary
Review Remco KPIs quarterly and understand management plans for out-of-appetite KPIs; periodically review management plans
Review the remuneration philosophy and policy, and ensure implementation of the Deloitte recommendations, including whether Exxaro's employees are remunerated adequately
Review whether a gender-based disparity gap exists
Review the Exxaro people strategy and ensure alignment with business strategy (including workforce of the future strategy)
Review whether seven-day work week is achieving the desired objectives
Review the employment equity plan in support of the overall Exxaro strategy
Track implementation of the new Exxaro culture journey
Conclusion
The committee, in carrying out its duties, has due regard to the principles and recommended practices of King IV. It is satisfied it has considered and discharged its responsibilities in accordance with its terms of reference.
On behalf of the committee
Mr EJ Myburgh
Chairman
Pretoria
24 April 2019