Social and ethics committee report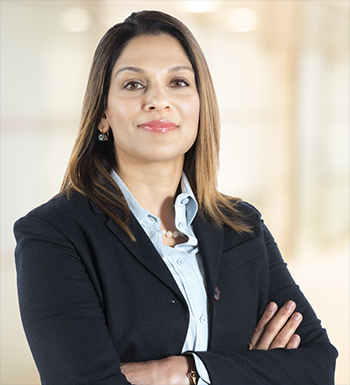 Dear shareholders, I am pleased to present the social and ethics committee report for the year ended 31 December 2018.
Purpose
The committee is constituted as a statutory committee of the company for those statutory duties assigned to it in terms of section 72(4) of the Companies Act of 2008 (read in conjunction with regulation 43 of the Companies Regulations, 2011) (the Act), and as a committee of the board for all other duties assigned by the board.
In addition, as emphasised in the King IV Report on Corporate Governance for South Africa, 2016 (King IV™), this committee's role is to have oversight of and report on organisational ethics, responsible corporate citizenship, sustainable development and stakeholder relationships. This will help to ensure sustainability while serving the interests of stakeholders on whom the business depends.
The role of the committee is to:
Fulfil statutory duties set out in regulation 43 to the Act
Oversee and report on organisational ethics, responsible corporate citizenship, sustainable development and stakeholder relationships
Assist the board in facilitating and supporting the development of transformation objectives, ensuring the corporate culture is supportive of the approach and monitoring and reporting actual performance against transformation objectives.
The committee has an independent role, with accountability to the board. It does not assume the functions of management, which remain the responsibility of executive directors, prescribed officers and other members of senior management, nor does it assume accountability for functions performed by other committees of the board.
Composition
The committee comprised a majority of independent directors throughout the period as per the recommendations of King IV to ensure that independent judgement is brought to bear. Standing invitees include the chairman of the board, chief executive officer, finance director, executive head: stakeholder affairs and general manager: risk, compliance and assurance. Other individuals with specific skills and expertise are invited to assist members in their deliberations.
Meetings
Four meetings were held in 2018, and one special meeting.
Ms GJ Fraser-Moleketi
Permanent invitee and consultant
100%
Ms L Mbatha
Non-executive director
100%
Mr LI Mophatlane
Permanent invitee and consultant
100%
Mr EJ Myburgh
Former member and independent non-executive director
100% to date of resignation as member
Mr PCCH Snyders
Independent non-executive director
100%
Ms A Sing
Independent non-executive director and chairman
75%
Ms S Dakile-Hlongwane*
Former independent non-executive director
100% to date of retirement
Dr CJ Fauconnier**
Former independent non-executive director
100% to date of retirement
Dr MF Randera*
Former non-executive director and chairman
100% to date of retirement
| | |
| --- | --- |
| * | Ms S Dakile-Hlongwane and Dr MF Randera resigned as directors of the company on 6 March 2018 |
| ** | Dr CJ Fauconnier retired as a director of the company on 24 May 2018 |
Ethics programme
As responsibility for governance of ethics is one of the principles of King IV, the committee plays a key role in setting the direction for how ethics should be approached and addressed by Exxaro.
In giving direction on organisational ethics, the committee considered and approved for adoption by the board:
A new code of ethics policy for the company
Anti-bribery and corruption policy
Anti-corruption and fraud-prevention training content.
It also has oversight of implementation initiatives for Exxaro's anti-bribery and anti-corruption (ABAC) programme to ensure management remains on track with the strategic objectives of the programme and is actively addressing any shortcomings. Initiatives in 2018 included:
An updated anti-fraud and anti-corruption philosophy statement confirming the group's zero-tolerance approach was distributed through all relevant channels
Updated ABAC and whistleblowing awareness through poster and media campaigns
ABAC awareness training for over 5 000 employees and contractors across the group through compulsory attendance of video animation addressing relevant ethics-related policies, tender fraud, conflict of interest, and whistleblowing
Data analytics between the employee and vendor database where data matches were checked against conflict-of-interest declarations
Identification of vendors for a detailed due-diligence based on internally developed risk criteria
An independent ABAC risk assessment to identify areas requiring additional focus in 2018 and 2019 to strengthen the overall programme
Independent assessment of the programme's robustness in terms of ISO 37001.
The committee ensures that the board is sufficiently equipped to achieve its goal of having a sustainable ethical culture. Although this responsibility has been delegated, the board remains accountable for the way in which this is discharged.
Management supports the committee through its ethics committee that considers and addresses matters of ethics (including all hotline reports and forensic investigations) in detail, and reports to this committee.
Comparable statistics for January to December over a five-year period:
| | | | | | | |
| --- | --- | --- | --- | --- | --- | --- |
| | 2014 | 2015 | 2016 | 2017 | | 2018 |
| Investigations | 260 | 348 | 533 | 330 | | 482 |
| Disciplinary inquiries | 131 | 168 | 149 | 96 | | 185 |
| Criminal cases registered | 122 | 113 | 107 | 35 | | 42 |
| Arrests | 105 | 153 | 52 | 45 | | 49 |
| Copper theft | | | | | | |
| Cases | 48 | 63 | 45 | 23 | | 54 |
| Value | 2 886 989 | 6 788 634 | 3 733 342 | 563 255 | | 3 245 438 |
| Recovered | 835 179 | 917 623 | 1 143 940 | 254 082 | | 911 148 |
| Total value (including copper) (R) | 9 272 726 | 15 875 156 | 27 809 756 | 4 208 451 | | 7 197 338 |
| Total recovered (including copper) (R) | 6 191 047 | 8 991 011 | 21 937 978 | 1 442 337 | | 1 868 459 |
Other key issues that received attention during the year:
Considering the outcome of an audit of social and labour plans in the group, specifically on local economic development programmes that meaningfully contribute to mine community development
Highlighting the importance of enterprise supplier development (ESD) in achieving the approved BBBEE strategy, and monitoring progress in implementing ESD strategy
Monitor and report on the company's performance against BEE targets
Monitor and report on progress in implementing the anti-fraud and anti-bribery and corruption programme, including adoption of a new code of ethics policy, anti-bribery and corruption policy as well as anti-corruption and fraud-prevention training content
Issuing holding statements against a number of companies following adverse media releases in 2017 and 2018, as well as considering their lifting
Approval and amendment to Exxaro's political donations policy
Review and measure management actions against KPIs on the strategic performance dashboard to ensure the company is on track to achieve its strategic objectives
Monitor the four categories of disciplinary offences in the company, namely:

Absence without permission
Negligent work performance
Alcohol or drug-related offences
Non-compliance with company rules.
Key performance indicators 2018
Ensure there is clear ownership and accountability of the transformation policy
3.50
Ensure that Exxaro submits all charter scorecard returns to the Department of Mineral Resources (DMR) and engages positively and proactively to protect mining rights
3.50
Drive tangible delivery from the transformation programme, especially housing
3.00
Ensure we make early and demonstrable progress with new social and labour plan (SLP) commitments
3.00
Ensure management is addressing our social and ethics obligations in line with King IV
3.50
Liaise and improve working relationship with leadership of communities around our mines and proactively assist in ensuring the viability of initiatives they are engaged in for Exxaro
3.50
Key performance indicators 2019
Review SEC KPIs quarterly and understand management plans for out-of-appetite KPIs; periodically review management plans (including 2018 mining charter and BBBEE targets)
Review transformation strategy in support of overall Exxaro strategy
Review ESD strategy, including targets
Review stakeholder engagement strategy and plan
Review ethical culture of the organisations
Review ABAC programme implementation, including roll out of conflict-of-interest programme
In 2019, the company will implement the following:
Compulsory online ABAC training to some 650 employees at top, senior and middle-management level
Continuous electronic monitoring of potential conflicts between the employee and vendor database
Completion of an ethics survey to determine any additional focus areas to improve the ABAC programme.
Conclusion
The committee, in carrying out its duties, has due regard to the principles and recommended practices of King IV. It is satisfied it has considered and discharged its responsibilities in line with its terms of reference.
On behalf of the committee
Ms A Sing
Chairman
Pretoria
24 April 2019