Sustainability, risk and compliance committee report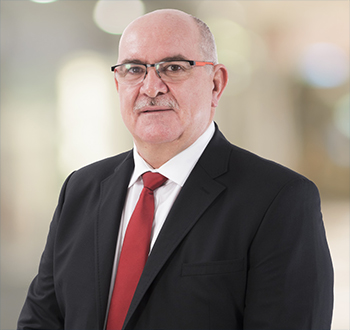 Dear shareholders, I am pleased to present the sustainability, risk and compliance (SRC) committee report for the year ended 31 December 2018.
Purpose
The committee is constituted as a committee of the board of the company in terms of the Companies Act of 2008 and Exxaro's memorandum of incorporation. Its terms of reference were reviewed after publication of the King IV Report on Corporate Governance for South Africa, 2016 (King IV™) and new terms of reference adopted at the end of 2017.
The role of the committee is to oversee Exxaro's consideration of and performance on all material non-financial issues, including social, risk, compliance, safety, health and environmental issues, and to ensure these are integrated into strategy and economic performance.
The committee is responsible for:
Risk management: reviewing the enterprise risk management process, including key risks facing the company and group, and responses in place to address these. Technical debate on managing financial risk takes place at the audit committee; however, financial risks form part of the overall enterprise risk register, over which this committee has oversight.
Compliance: reviewing legal and regulatory processes, and monitoring compliance to all laws, regulations and codes of good practice as set out in the regulatory universe. While this committee provides oversight on group compliance processes, technical discussions on social and labour plans, as well as labour laws and regulations, take place at the remuneration and nomination committee, with technical discussions on financial compliance aspects taking place at the audit committee.
Sustainability: oversight of technical and operational matters regarding the sustainability performance and reporting of the company.
The committee does not assume the functions of management, which remain the responsibility of executive directors, officers and other members of senior management nor does it assume accountability for functions performed by other committees of the board. The committee, in carrying out its duties, has due regard to the principles and recommended practices of King IV.
Composition
The committee consisted of a majority of independent directors throughout the period. The chairman of the board is invited to attend meetings. Other standing attendees include the chief executive officer, finance director, members of the executive committee, general manager: risk, compliance and assurance as well as the internal auditors. Other invitees include individuals with the necessary technical experience to assist members in technical deliberations as required.
Management supports the committee through several regular management committees: risk meetings at business units; sustainability forums; safety and health forums; and the combined assurance forum.
Meetings
Four quarterly meetings were held in 2018, with designations and attendance shown below:
Mr PCCH Snyders
Independent non-executive director and chairman
100%
Ms MW Hlahla
Independent non-executive director
75%
Mr MJ Moffett
Independent non-executive director
50%
Ms A Sing
Independent non-executive director
100%
Mrs S Dakile-Hlongwane*
Former non-executive director
100%
Dr CJ Fauconnier**
Former independent non-executive director and chairman
100%
Mr D Zihlangu*
Former non-executive director
100%
*Ms S Dakile-Hlongwane and Mr D Zihlangu resigned as directors of the company on 6 March 2018
**Dr CJ Fauconnier retired as a director of the company and chairman of this committee on 25 May 2018
Supporting value creation through strategic focus areas
Safety
The safety, health and wellbeing of our employees and communities where Exxaro operates is a priority. The company's aim is to achieve zero injuries and zero fatalities by setting targets to improve safety performance each year. All our operational business units have international health and safety accreditation (OHSAS 18001).
Sustainability
Exxaro's sustainability is founded on creative, mutually constructive relationships and common values with our stakeholders. We have included economic viability, natural environment and corporate social responsibility as integral and integrated parts of our strategy.
Compliance
For Exxaro, our licence to operate is key to a sustainable business and our operations are subject to continued assessment in an ever-changing regulatory environment. Exxaro is a responsible corporate citizen and plays an active role in protecting and preserving the environment affected by our mining operations. By reducing our carbon emission footprint, Exxaro was ranked #1 in environmental, social and governance performance on selected metrics by a leading mining analyst for resource companies under coverage in 2018.
Risk management
Enterprise risk management in the Exxaro group has reached a level of maturity that enables the committee to focus on material issues that could substantively influence the group's ability to create value over the short, medium and long term. Exxaro has established a combined assurance forum to coordinate all assurance activities in the group, in compliance with the enhanced requirements of King IV, as a minimum.
Other key issues that received attention during the year
As part of this committee's responsibility for risk management, compliance and sustainability, the following received attention:
Outcome of various high-potential incident investigations and resultant learnings to ensure the prevention of future incidents
Out-of-appetite KPIs in the strategic performance dashboard and measures to bring these within the required thresholds
Assessment from internal audit on the effectiveness of the group's system of internal controls and risk management processes
Quarterly report extracted from the issue tracking and monitoring system, which records all assurance findings in the group irrespective of origin, level of assurance, or service provider. These findings are also discussed in detail at management's quarterly combined assurance forum
Risk-trend reporting by all mining operations in the group, which indicate the top 15 risks and related trends
Approval and lifting of holding statements for various companies that were the subject of adverse media attention
Adopting a new policy to facilitate achieving the group's enterprise and supplier development (ESD) strategy and amended codes of good practice (the codes) under section 9(1) of the Broad-Based Economic Amendment Act 46 of 2013. This policy also sets out ESD business processes and procedures to be followed by management
Insurance renewal programme for the group, effective 1 July 2018 to 30 June 2019, and noting risks that are not insured or are not insurable
Relevant GRI standards for material elements of the annual reports and commitment to continue using the integrated reporting framework
Review of external assurance reports provided on:

Human capital: safety and occupational health
Natural capital: greenhouse gases, environmental compliance and water
Social capital: employment equity, preferential procurement from BEE entities and community projects
Manufactured capital: programmes for innovation

Tracking progress to implement compliance self-assessment survey questions in electronic format for the 38 licence-to-operate sets of legislation and regulation to test compliance.
Key performance indicators
Key performance indicators 2018
Ensure safety remains a key priority for the company. Encourage management to maintain proactive momentum on improving safety performance and eliminate fatalities. Encourage management to maintain the focus on behaviour-based initiatives, including job observations and other leading indicators
4.00
Continue constructive engagement with the DMR so that real safety improvements are achieved
3.00
Ensure that improving our potential health and overall wellbeing remain a focus of the committee. Particular focus will be paid to continue the improvement in health performance
3.00
Require solutions to material environmental exposures, water crises, sulphur issues, and mine-closure plans
3.00
Continue to challenge management following significant SHE incidents, particularly fatalities and environmental breaches, and ensure management implements processes and policies to reflect specific and broad lessons from those incidents
4.00
Review SHE-related risks in the company's principal risks and scrutinise mitigation plans
4.00
Ensure comprehensive compliance with our legislative requirements and ongoing best practice with codes, standards, regulations wherever we do business
3.00
Key performance indicators 2019
Review SRC KPIs quarterly and understand management plans for out-of-appetite KPIs and periodically review management plans
Review Exxaro's risk appetite
Ensure a link between strategy, risk management and performance
Periodically review top risks for the group, key operations and mega operations
Review the compliance universe for Exxaro
Review material sustainability KPIs for Exxaro and understand international developments in sustainability reporting
Review Exxaro's climate-change strategy
Conclusion
The committee, in carrying out its duties, has due regard to the principles and recommended practices of King IV. It is satisfied it has considered and discharged its responsibilities in accordance with its terms of reference.
On behalf of the committee
Mr PCCH Snyders
Chairman
Pretoria
24 April 2019