Environment
We manage our impact by incorporating environmental performance principles in our ESG management systems, environmental policies and practices. We comply with local legislation, management standards, and current and future-based best practice. Our approach goes beyond compliance as demonstrated by our participation in voluntary benchmarks such as the global CDP climate and water disclosure projects.
Our environmentally and socially responsible response to climate change reflects our commitment to sustainability and objective to become carbon neutral by 2050, and supports South Africa's just transition programmes.
Stewardship timeline
We aim to be a leading mining company through our response to climate change and environmental stewardship.

Signatory to the UNGC

Partnered with Eskom and other companies
to develop the first grid emission factors for
South Africa

Established decarbonisation portfolio
management office
Best sustainability reporting award winner
Climate change reporting finalist
Committed to support and disclose through
the CDP

Headline sponsor of South African Pavilion
at annual UN Framework Convention on
Climate Change COP meetings

Established an ESG steering committee
and portfolio management office, which
integrates decarbonisation and other
critical ESG factors

A- for CDP disclosure

Top five ESG rating

Be carbon neutral

Cennergi JV with Tata Power

Published climate change position
statement and support for TCFD
recommendations
Our approach
Our environmental management programmes comply with applicable legislation, ensuring that all activities requiring licences are fully licensed, and our Sustainable Growth and Impact strategy guides the evolution of our environmental policy as we transition to a climate change-resilient portfolio.
Management standards for air quality, water, energy, mine closure and rehabilitation as well as environmental incident management and reporting support our BUs in this transition, and embed climate change mitigation and adaptation. These standards are integrated into our environmental management activities, which are also ISO 14001-certified. Our STI scheme, aligned with our decarbonisation plan and Sustainable Growth and Impact strategy, motivates employees to uphold these standards.
We evaluate our environmental impacts in terms of NEMA's precautionary principle.
Exceeding minimum regulatory requirements
To ensure that we respect human rights and maintain our environmental licence to operate, we strive to exceed minimum regulatory requirements and ensure consistent compliance. Our

wheel of excellence defines this approach. This ensures our approach to environmental stewardship is consistent across the group. It effectively integrates new assets to align our BUs in implementation, compliance, monitoring and reporting processes. It also guides BUs in acquiring necessary competencies.
Regulatory challenges
Belfast's water use licence (WUL) was submitted to the DWS for review and was granted in the fourth quarter of 2022. The renewal application for Matla's WUL was declined by DWS. However, an appeal was lodged with the Water Tribunal ensuring that the WUL is valid until a decision has been made. In the interim, Exxaro is engaging with DWS to find an acceptable resolution.

Cennergi creates clean renewable energy solutions for state-owned entities, industrial and mining customers, and communities.
Cennergi's environmental and social management system manages impacts in line with local standards and principles, the Equator Principles, the International Finance Corporation's (IFC) per formance standards and the World Bank's guidelines, among other international requirements.
Accountability and responsibility
The RBR committee oversees our environmental management and impact on behalf of the board. The executive head: sustainability is responsible for implementing environmental strategies for the group, assisted by sustainability and BU managers.
How we performed
We intensified our focus on environmental areas that impact our journey to environmental stewardship and goal to be carbon neutral by 2050. We also intensified efforts to decarbonise our operations through implementing energy efficiency projects, implementing energy and water performance metrics across all functional areas and ensuring we close the loop on resource use. Through our university chairs, we promoted research and activities that advance sustainable utilisation of resources, the mitigation and adaptation of climate change effects, and other pertinent environmental issues.
To further improve our performance and sustainability, we are looking into strategic partnerships, applying green technologies and sound environmental management tools.
Environmental incident reporting
Our standardised environmental incident reporting system ensures our BUs manage incidents effectively and efficiently to minimise negative impact. We immediately report incidents and mitigation measures to relevant authorities.
Following the update of our environmental incident management standard in 2021 to include level 0 incidents (incidents with no impact to the receiving environment but those that pose a potential risk), we continue to monitor these incidents. In 2022, we recorded nine level 1 incidents (2021: 31).
We have not recorded level 2 (intermediate impact and/or non-compliance) and 3 (major impact and/or non-compliance) incidents over the past three financial years.
| | |
| --- | --- |
| | Refer to the databook for details of our level 1 environmental incidents. |

Cennergi did not record significant environmental incidents.
Future focus
Continue developing our decarbonisation plan and intensifying mitigation measures in our operations to ensure we achieve our 2026 target of reducing scope 1 and 2 emissions by 43%
Prioritising employees and communities in our decarbonisation journey
Keeping abreast with developments in the climate technology and analytics areas for mitigation and adaptation purposes
Improving our ESG performance in environmental management through carbon emissions reduction, biodiversity, waste, water and resource management
Case study:

Presenting the business case for climate change action
(COP27 Exxaro Story, YouTube)
We sent a delegation to the United Nations Framework
Convention on Climate Change (UNFCCC) COP27 in
November 2022.

Our delegation attended the event in Sharm El-Sheikh, Egypt,
with the following objectives on their agenda:

Showcase actions and opportunities by informing peers and other stakeholders about our approach to climate change, the low-carbon transition, its social impact and the just transition
Support the South African governmen's commitment to addressing climate change
Share developments and opportunities in decarbonisation (including social impact implications)
Acquire additional ESG insight critical for Exxaro's sustainability
Fortify our position as an environmental steward and climate change mitigation and adaptation champion
Discuss sustainable investment and its implications for our future social impact projects
Keep abreast of global developments in minerals, renewable energy, coal mining and social impact
Seek partnerships and collaboration for business resilience, the just transition and scaling social impact

Our presentation focused on ensuring business resilience
in a low-carbon world, changing business perceptions
about biodiversity, climate risk, ESG performance and
ESG sentiment in mining.

We returned from the event with the following goals:

Prioritise data management, quality control, storage and embedment, especially for scope 3 emissions, with potential collaboration with experts working on digital transfer of data from suppliers, customers and other value chain partners
Invest in renewable energy and investigate other clean technologies, such as carbon capture and storage
Mitigate emissions from our future mineral operations through self-generation of renewable energy, energy efficiency measures and mine vehicle fleet electrification in the medium to long term
Follow developments of the Climate Technology Centre and Network–particularly the programme accelerating transformative climate technology deployment
Consider adaptation, sustainable livelihoods and human rights in the development and growth of our minerals and energy businesses
Access the UNFCCC's loss and damage funding for vulnerable countries hit hard by climate disasters to advance our sustainable livelihoods programmes and social impact scaling, as contemplated in our Sustainable Growth and Impact strategy, in collaboration with government
Wheel of excellence
Our environmental commitments fall under the following areas, each supported by specific strategies and policies:

Environmental liabilities and rehabilitation
Our mine plans consider land management, closure and concurrent rehabilitation with financial provision to ensure we honour our commitments.
Approved environmental management programme with closure objectives
Mine closure and concurrent rehabilitation procedures
Integrated concurrent and closure plan
Environmental risk amendments
Rehabilitation monitoring and KPI reporting
Closure project management

Air quality
We manage and mitigate the negative impacts of air pollution, including dust and particulate matter, emanating from our mining activities.
Approved air quality authorisation (atmospheric emission licence)
Management procedure and plans
Assessment, monitoring and reporting
Emissions inventories
Biodiversity

Our low-impact, high-value approach supports ecosystem health to protect indigenous flora and fauna at our operations.

Approved environmental impact assessment authorisations
Management procedure
Impact assessments
Management plans
Ecological offset impact procedure (includes terrestrial and aquatic/wetland ecosystems)

Monitoring and reporting
Ecology efficiency reports
Land management strategy
Land management procedure
Operational land management plan
Land disposal strategy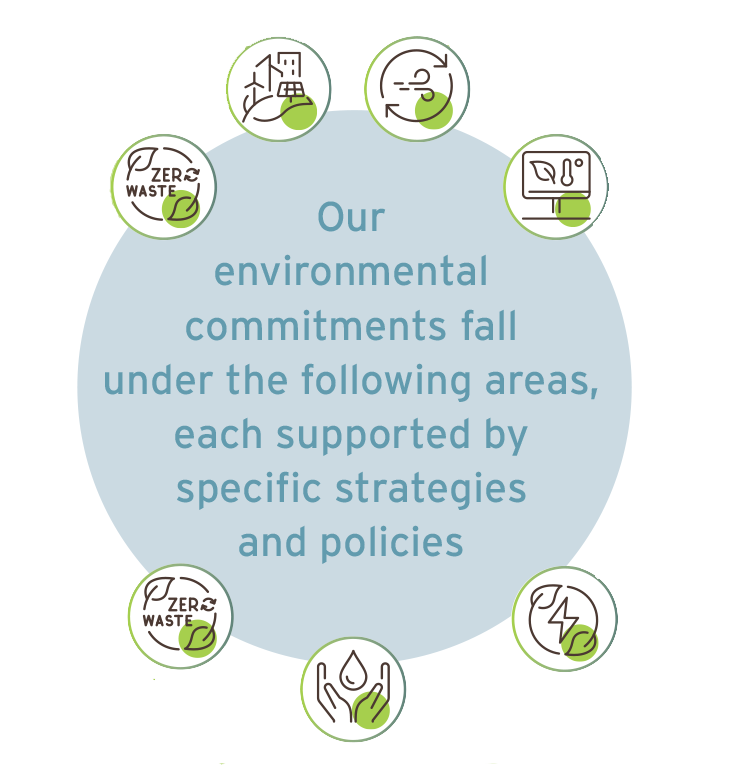 Climate change resilience
We are building our climate resilience by enhancing the
adaptive capacity of Exxaro and communities and
capitalising on strategic opportunities presented
by the transition to a lower-carbon economy.
Carbon measurements, data and reporting
Carbon emissions reduction projects
Becoming carbon neutral by 2050
Climate change adaptation and mitigation
Green supply chain
Climate considerations for capital projects

Waste management
Our cradle-to-cradle approach minimises waste production through recycling and reuse within a circular economy.
Approved waste management licence
Waste stream assessment
Prevention, reuse, recycling and energy recovery
Management procedure (including classification)
Handling, transportation and disposal procedure
Monitoring and reporting

Water security management
Our water security plan is based on efficient water consumption, reuse and recycling to protect natural resources.
WUL
Management standards and procedures
Risk assessment
Water-saving targets and performance reporting
Monitoring and reporting
Technological water treatment options
Integrated water management plans
Audits

Energy management
Our energy and carbon management programme drives efficiencies that support a just transition to a low-carbon economy.
Measurement, data and reporting
Energy intensity improvement projects
Becoming carbon neutral by 2050
Climate change adaptation and mitigation
Green supply chain
Energy and carbon management guidelines for capital projects

Wetland project